Year 9 Home Learning
Summer Home Learning arrangements for students currently in Years 7 to 10
In order to support your child's well-being over the summer break, we have devised a number of fortnightly tasks for them to complete. Each fortnight, a task sheet will be made available below.
You will receive an email from us directing you to the these fortnightly tasks when they are published.
Students should complete at least two of the tasks; if your child is currently in year 10 they should complete at least one task as well in addition to their core and foundation revision tasks. Upon their return to school in September, your son/ daughter should be prepared to discuss and share evidence of the tasks they have completed.
Well-being home learning task sheets will be available as follows:
-Weeks 1+2 - Thursday, 16th July
-Weeks 3+4 - Friday, 31st July
-Weeks 5+6 - Friday 14th August
Weeks 5+6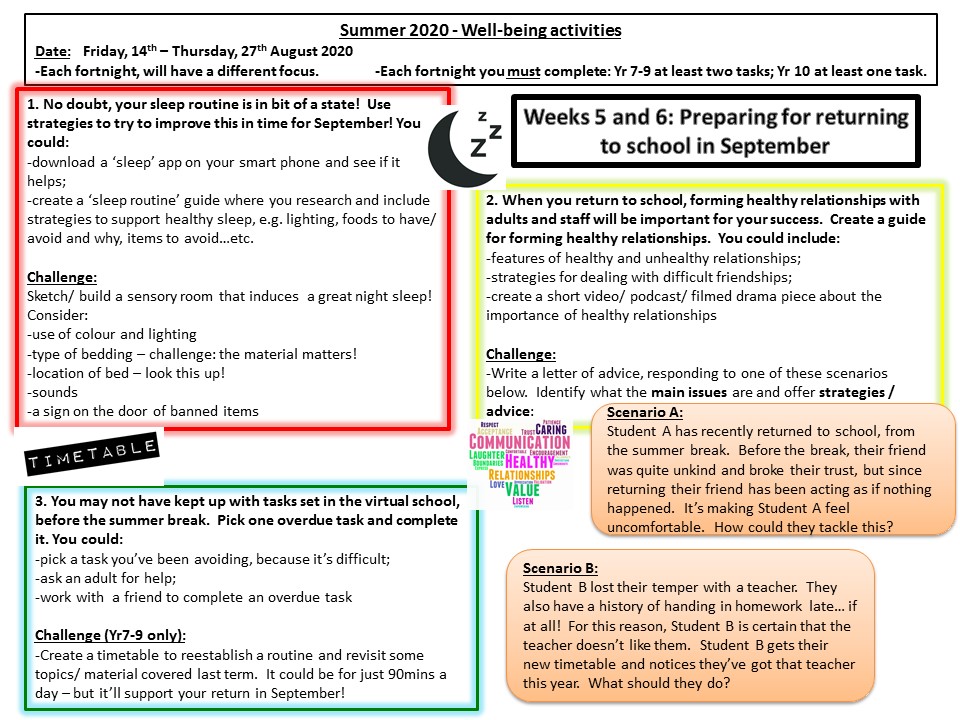 Weeks 3+4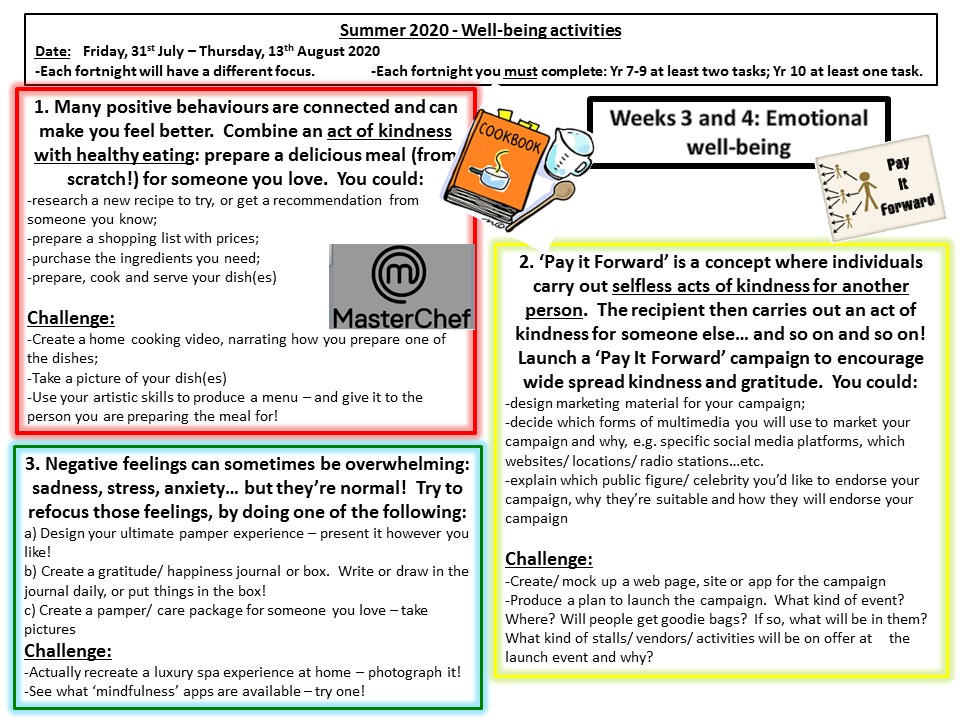 Weeks 1+2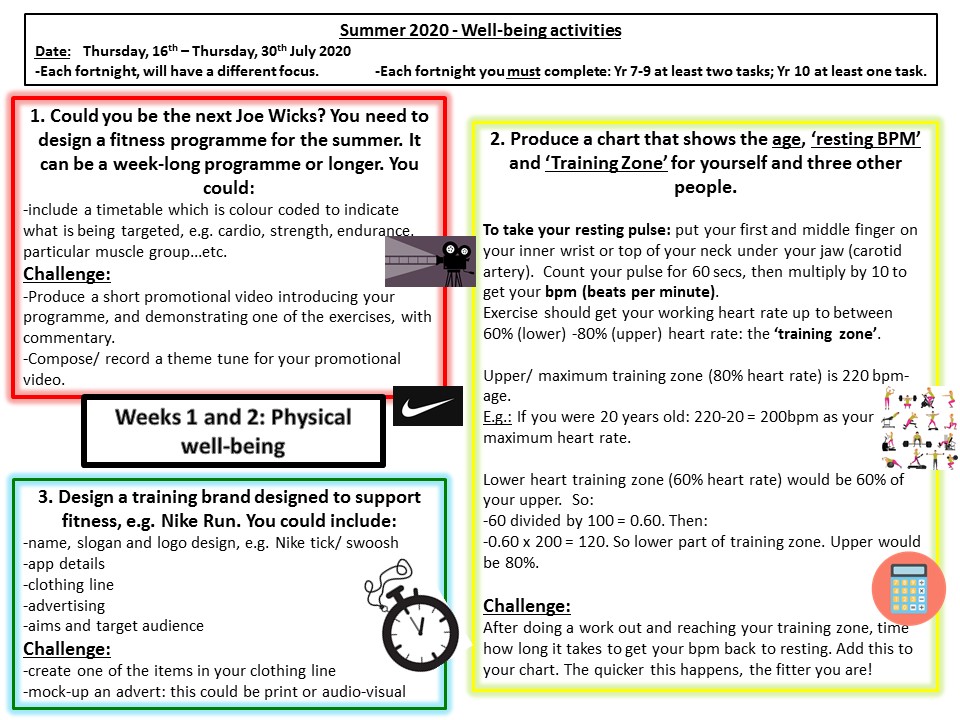 Please click the button below to download the Virtual School Timetable for Year 9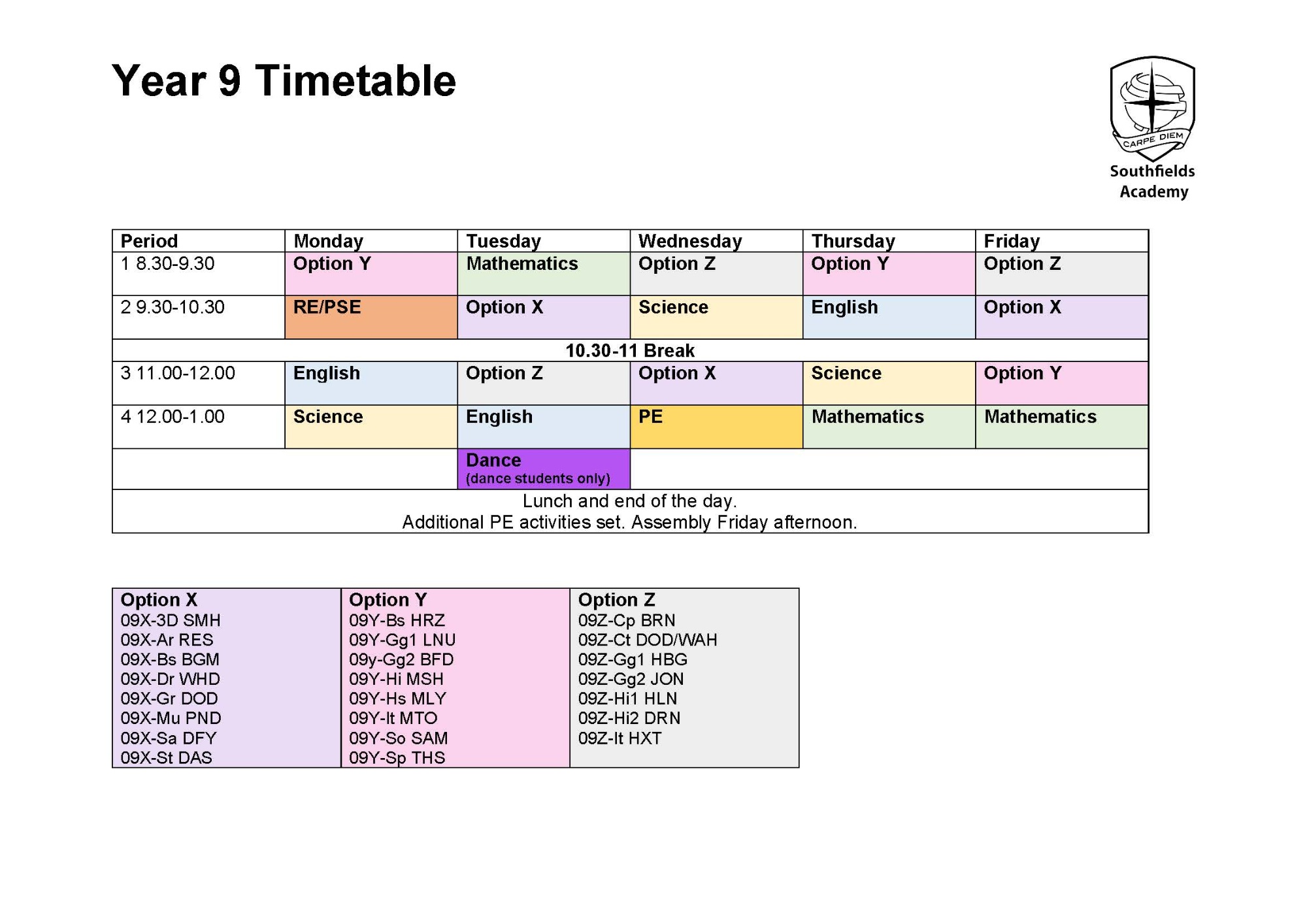 Please find home learning booklets for children in Year 9 below.