Resources for parents and carers
Welcome to your new one stop shop for parents.
We have been creating and gathering resources for you over the past weeks of virtual school and have now organised them under the following three headings so they are all in one place for you.
Home Learning Resources
Please follow the links to the Home Learning Booklets designed for students who do not have constant or reliable access to Internet enabled devices at home.
On top of the specific resources our staff have produced there are several good national websites with home learning specific content to support you during the virtual school.
Emotional wellbeing and mental health: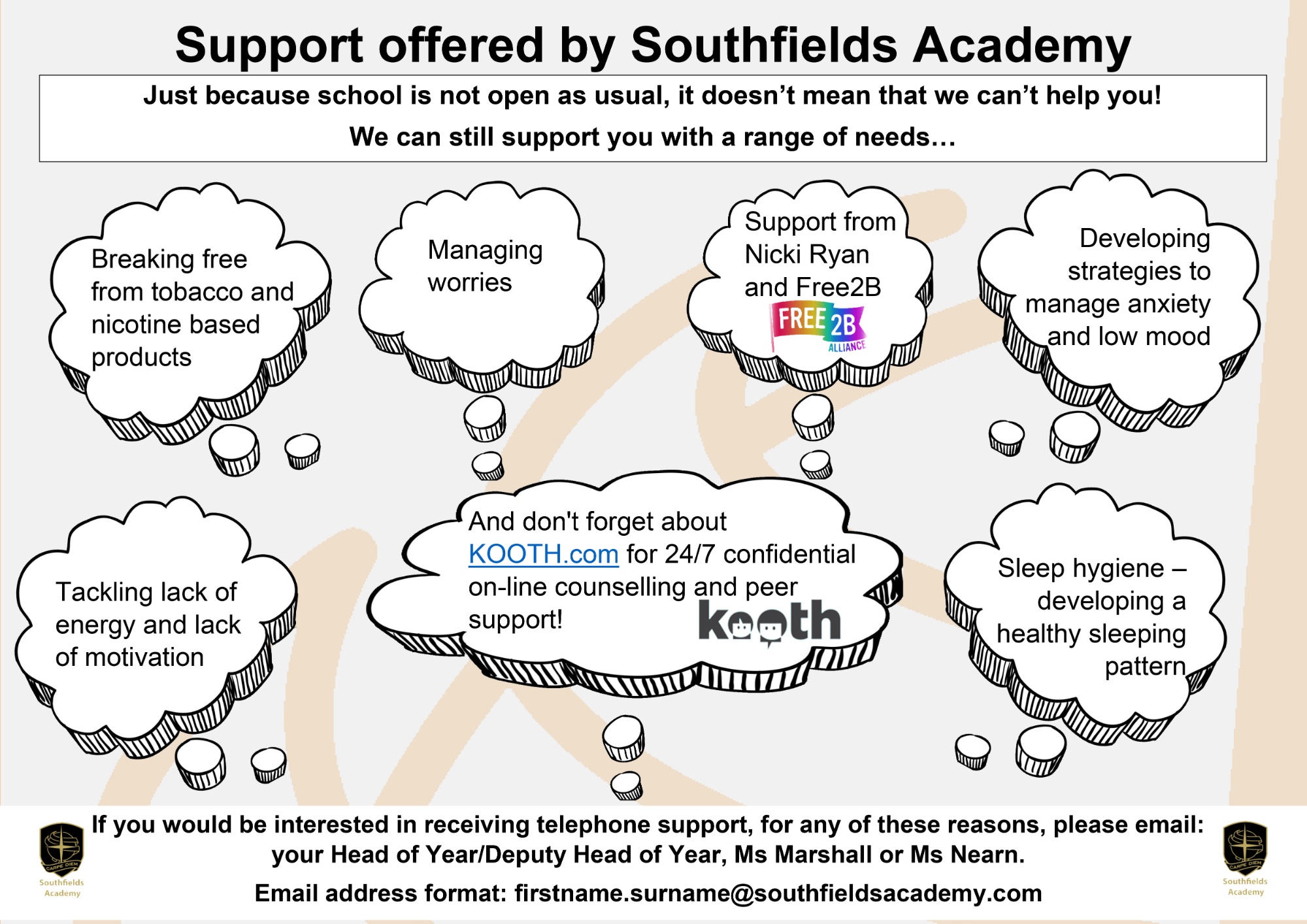 Children and Young People's Mental Health and Coronavirus
Parenting Teens During Times of Uncertainty online workshop.
Tuesday 20th October. Click here to find out more.
Email WandsworthWP@swlstg.nhs.uk to sign up.
stem4 have published a useful book of effective strategies to help parents help their children to deal with new challenges and establish resilience for the future.
Download a copy of this excellent resource here.
The NHS have also produced a toolkit and resource hub for parents which is available by clicking here.
Transitioning back to school after lockdown: Managing Children's Worries. Please click here to download a flyer detailing an online parent workshop to help you with your child's transtion back to school.
Counselling services
As part of our usual Academy support systems, we work closely with practitioners from the Wandsworth Trail Blazer team for mental health. Many of these practitioners support students through both one-to-one and small group sessions. The team have provided us with this information sheet detailing services you can access during this time, should you feel the need for additional support.
We also have limited spaces for courses of telephone support from this team and two Catch-22 counsellors. Please contact your child's Head of Year if you think this is something your son/ daughter would engage with.
Parents' Champion
Carole Gray is our Parents' Champion, if you need support with tips and guidance then please contact her either via email: carole.gray@southfieldsacademy.com or leaver her a telephone message on 020 8875 2651
Gaming and gambling awareness
Follow this link for a useful resource for your child about the dangers of online gambling.
Follow this link for a useful resource for you with strategies on how to help your child avoid the dangers of online gaming and gambling.
Safeguarding
During the summer break, Wandsworth Lifelong Learning are running a short course for parents to help them keep their children safe when they are online. See details below to sign up:
Keeping Children Safe Online
During this short course you will learn how children and young people use the internet and technology, explore the risks encountered by young people and learn how to minimise these risks. You will also learn how to support your child and young person to become resilient when online and discover how to help your child to use social networking safely.
Duration
2 x 2 hour sessions
Starts the 4th August
Times: 10.00am – 12.00pm
To register your interest please click here
Online Platform: Google Classroom
For more information please contact Sharon and Betty:
t: Sharon on 077 685 42337 (Mon – Tues), Betty on 07951 149695 (Wed – Fri)
e: edlifelonglearning@richmondandwandsworth.gov.uk
Helpful organisations
We will post a list of helpful organisations here in the near future. In the meantime Wandsworth Borough Council provides many useful resources and sources of help for parents on their Family Information Service website.
Physical Health and wellbeing:
Coronavirus Information.
Central London Community Healthcare are there for you.
Your CLCH health visiting and school nursing service in Wandsworth are running a 7 day a week 9am-5pm duty line for parents and young people to call for support and advice.
Call them on: 0330 058 1679
Or email them on: Clcht.0-19wandsworthandrichmondadmin@nhs.net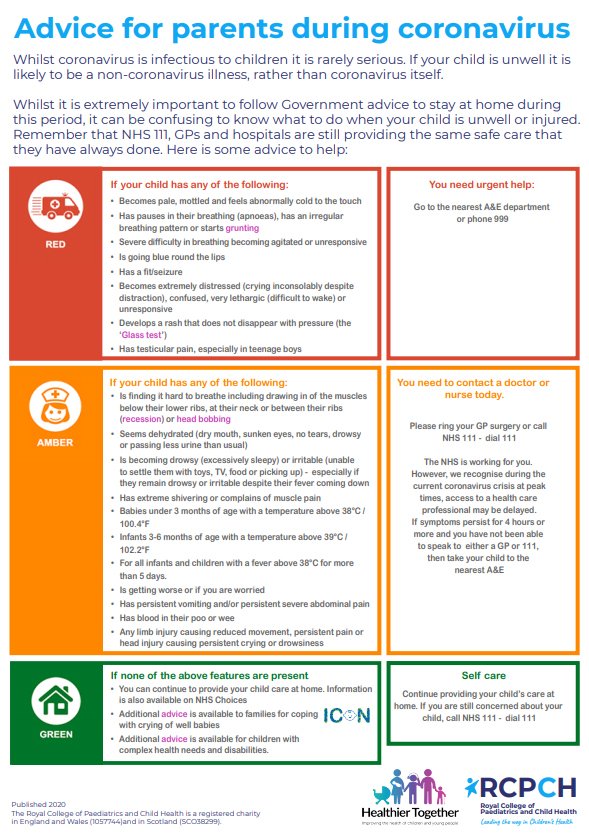 They have also produced these helpful resources for you: