Year 9 Parents' Workshop
Materials from Year 9 Parents' Workshop
Dear Year 9 Parent / Carer,
Thank you for attending the year 9 parents' workshop at the end of September; we hope you found it useful.
Further to the workshop, please find details of the curriculum map for each of the core areas. The map details what your child will be studying in English, mathematics and science during year 9. Please note that the curriculum is subject to change, dependent on the needs of the students. Should you have any questions about these details, please contact your child's English, mathematics or science teacher; or the Head of the relevant department.
Regards,
Ms Marshall - Assistant Headteacher, Pastoral
English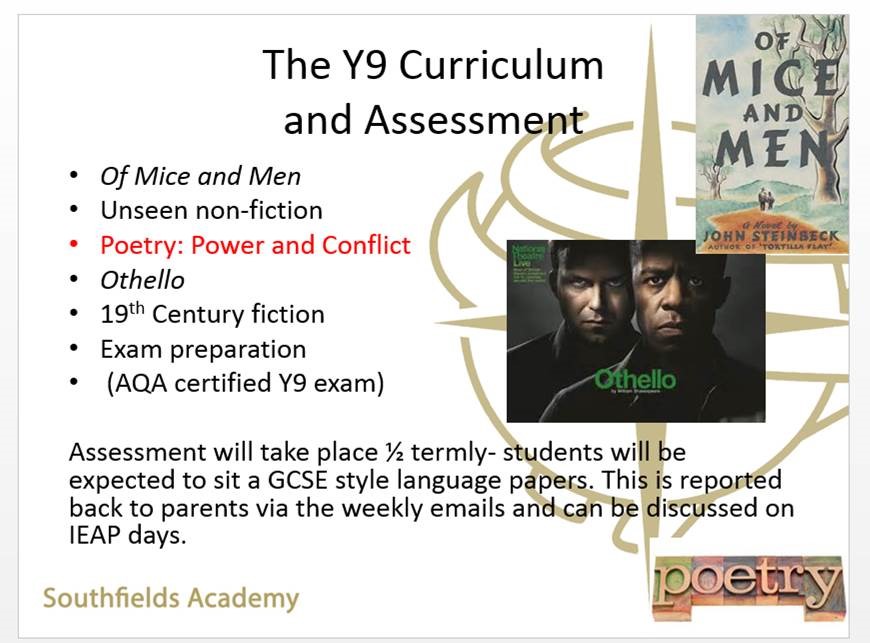 Mathematics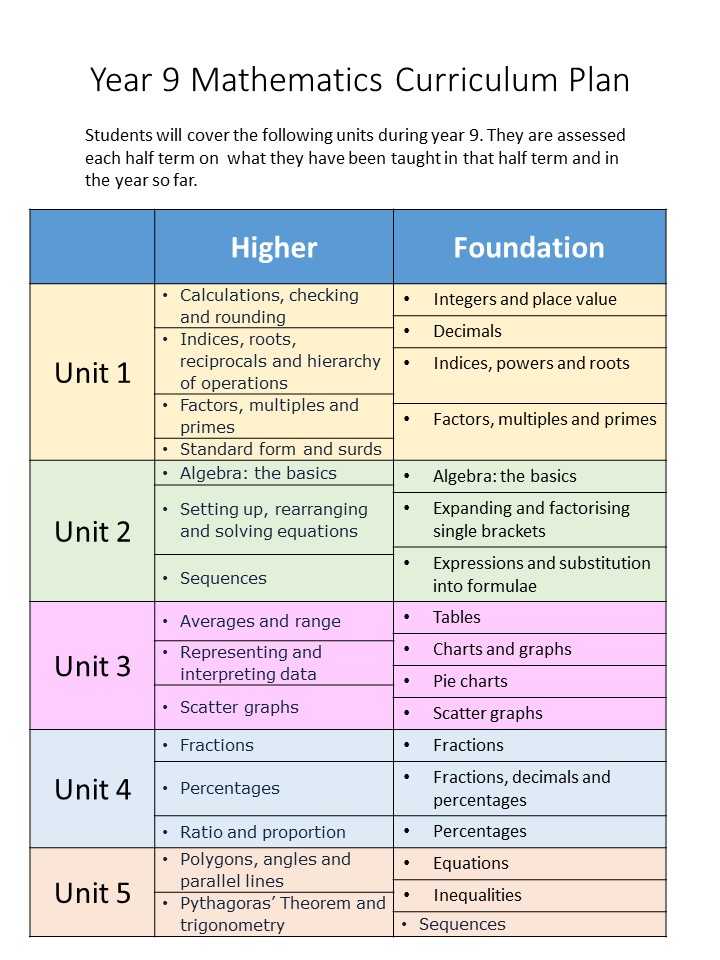 Science